Phonalisa UC IP-Phone System / IP-PBX
Phonalisa is a modern and growing IP telecommunication system/ IP PBX with intelligent functions.
The system is very easy to operate via an intuitive web interface. Integrate new phones with only a few mouse clicks. Numerous evices from well-known manufacturers are supported, the compatible related devices are configured automatically.
Phonalisa is capable to either replace or extend your existing old telephone system, because it is also easily possible to integrate SIP providers (e.g. Telekom All-IP, Sipbase) as well as ISDN gateways (multi-device connection/system connection) into the system. Analog telephones can also be used via SIP-ATA adapters on the system. Due to open standards, a large number of devices and technologies are compatible.
Besides classic telephony, the IP PBX also supports unified communications functions such as presence status (Jabber/XMPP), calendar, extensive address books (incl. iCloud synchronization), fully flexible UC call forwarding and much more.
learn more…
Download now the Phonalisa IP Telefonsystem
Test the system extensively or use the 1 Channel Home version permanently for free.
Available for Windows (Vista and higher), Mac OSX and Linux!
Download now!
What does Phonalisa offer?
Convince yourself of the very easy administration of the Phonalisa IP telephone system. For some applications we have created screencasts to help you set up and explain some of the most important functions.
A small overview of existing videos:
The Phonalisa Setup Wizard
The time profiles
Log a user on and off at a telephone device
Manual setup of a SIP softphone
The group and authorization system
..and much more

We at LADENA have been customers from the very beginning. Sören Sprenger himself was in our house at the time and put the system into operation. Since then, which is now 4 years ago, our telephone system runs without problems.

Phonalisa IP-PBX for manufacturing industies
Sandro Conradi, Kaufmann
Technically mature, user-friendly and practical in its daily use, that stands for Phonalisa and the spirit of the team behind it.
The investment made at that time generates fun until today. We would like to take this opportunity to thank them for their open and pragmatic thinking and acting. We wish you continued success and great ideas for the future.


It is normal to expect all important features from a professional telephone system, but not only the system convinces with its professional performance! No matter which company-specific requirement is planned, the developers / support of Phonalisa convince with at least the same reliability and professionalism! Even with regard to updates and product development, this system does not lag behind… A really future-proof investment - absolutely recommendable!"
"Not just a telephone system…
Markus Limbach, RESQmed – Emergency Training
Phonalisa IP PBX for medium-sized companies


We chose Phonalisa about 5 years ago and do not regret a minute. The system offers all the functions you could wish for at an attractive price! The pleasant thing about this system is that it grows just as quickly and easily as your own company does. So if you are looking for a future-proof telephone solution, this is the place to be!
"Phonalisa - High performance, low price
W.Stecher, Wingsacademy
Phonalisa IP PBX for medium-sized companies


Company headquarters, branches, home offices or mobile users - this system networks and offers all important functions of a company telephone system safely and reliably! Whether system connection, ISDN or SIP, Phonalisa convinces with its reliability and simple operation. The administration effort is low and the investment costs remain manageable. All in all a recommendable system!"
"Professional telephony without borders.
Ch. Joisten – Aviatics GmbH & Co.KG
Phonalisa IP PBX for medium-sized companies


"I have been working successfully with AereA NetworX (partner of Phonalisa Europe GmbH) since 2013. I can use the Phonalisa system wherever I have an Internet connection.
Dr. Klaus Frank, Dr.Frank Innovation
Phonalisa IP-PBX for small companies
Through my consulting activities I travel a lot, also internationally. Internet telephony helps me to keep my communication costs under control and to always be reachable under my company number. Support from the support team is uncomplicated, fast and problem-solving."

"For us as shop operators and service partners of external online shops, flexible accessibility by telephone is one of the most important prerequisites for ongoing business.
Tobias Kallinich, Geschäftsführer der allymarket GmbH & Co. KG, Erfurt
Phonalisa IP- PBX for Call-Center
For more than five years, Phonalisa's VoIP system has enabled us to switch our hotlines completely independent of location and thus provide support from different locations. This helps us to optimise our daily deployment planning. And our customers also appreciate a maximum available service hotline."
Allymarket – e-business & e-commerce


"With Phonalisa Europe GmbH we have found a very competent consultant for the realisation and expansion of our distributed call centre and our telephone rental system. The uncomplicated conversion of our complete telephony to VoIP became almost a minor matter."
J.Vockeroth, nextbike GmbH
Phonalisa IP-PBX for Call-Center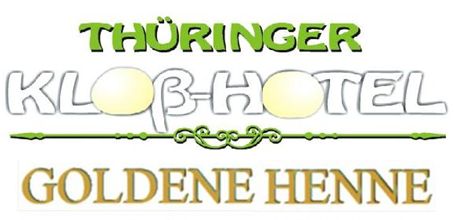 "About 5 years ago we decided to cooperate with AereA NetworX (partner of Phonalisa Europe GmbH). We were recommended Phonalisa as a telephone system for our company. Since the installation of the system, it runs trouble-free. Adjustment requests for the system were implemented within a few minutes after a short consultation. Conclusion: "We are very satisfied with the telephone system and the support and can only recommend this company to others"
J.Becker, S.Kolbe - Thüringer Kloßhotel "Goldene Henne, Reiseclub Family GmbH
Phonalisa IP - PBX for Hotels
We are happy to help you with words and deeds and support you in all questions concerning the Phonalisa IP telecommunications system. You can reach us Monday to Friday, from 9:00 to 18:00.
Address:
Zeppelinstraße 3, 12529 Schönefeld, OT Waltersdorf
Telephone:
+49-30-780009494
E-Mail:
info@phonalisa.de